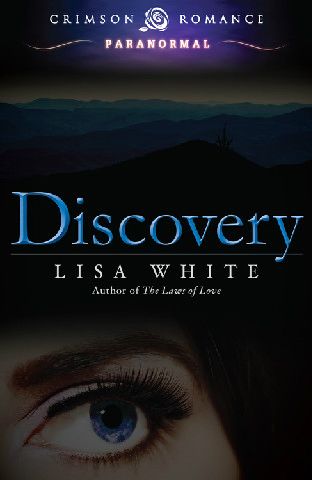 Look for

DISCOVERY

from Crimson Romance and answer the question:

WHAT IS YOUR POWER?

Grace Mackay thought she was normal, a little shy maybe, but no less normal than any other struggling young waitress. But she did not know about the secretive Powers world. She did not know she was the last person on earth with the DNA needed for the Powers' survival. And she certainly did not know her newest boyfriend, Gregory, was an Anti-Powers prince who intended to break her heart and her bones in no particular order.
But when she discovers that Ben, her best friend and unrequited former crush, is actually her secret Guardian with superhuman powers, Grace's normal world turns upside down. And when she learns that she has The Gift, the rare power to heal the injured and resurrect life with her touch, it is official – Grace is a weirdo even in the Powers world. But what freaks Grace out more than all that is the fact she has feelings for Ben again – and he has feelings for her – which makes Grace's new normal a lot more complicated.

DISCOVERY is the first book in my Council of Powers trilogy and is available at all major eBook retailers.

Enter the Powers World and discover

WHAT IS YOUR POWER?